Aamrai
Journey
From the red soils of Konkan and black rock of Western Ghats; fired by the hot Ratnagiri sun and cooled by the salty breeze from the Arabian Sea, Aamrai brings to you The Finest Alphonso.
Aamrai journey - From the orchard to your plate
Handpicked with care and naturally ripened as Alphonso Mangoes need to be picked at the perfect time to ensure optimum sugar formation and maturity. Our mangolatiers have years of experience and a trained eye in picking mangoes at just the right time. These are ripened naturally in layers of penda (rice hay) in the old tradition completely untouched by chemicals and middlemen.
Shipped with love
When an order is placed online, we ship the mangoes to you or your loved ones at the earliest. Special care is taken for gifting orders since the mangoes are a token of your love and affection.
Quality Control and Solid Packaging
A rigorous 3 stage sorting by size, shape and visual defects is done to exclude any fruits with spots, damages and skin flaws. The best fruits are then packed in our customized, export quality, 6 ply top bottom boxes. They are enclosed in sleeves to prevent bruising or damage during transportation and adequate ventilation is provided in both primary and secondary packaging.
Aamrai Organic Mangoes
Over the last six years Aamrai has built a reputation as one of the finest brands of 100% organic mangoes in India. AAMRAI Organic Mangoes are certified by NPOP (EU), NOP (USDA) and JAS (Japan). Our farms have been certified since 2005.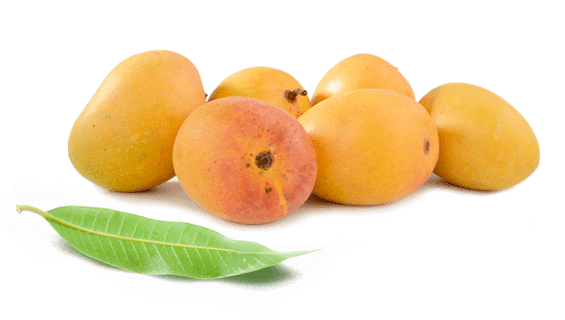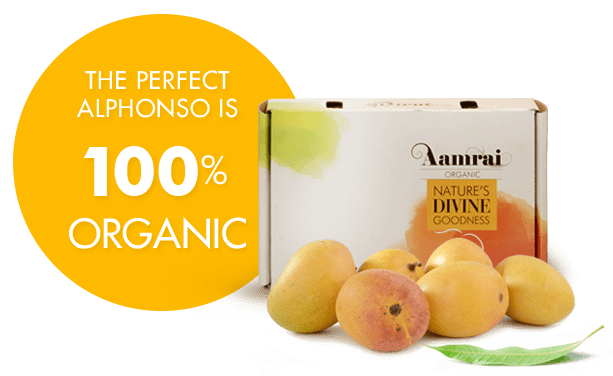 Aamrai Organic Mangoes are administered organic treatments for nutrient, pest and disease control in our farms. We are one of the first Indian mango producers to usher in the organic revolution in the country. A rare blend of traditional farming experience of more than three generations and modern technology has enabled us to grow 100% organic mangoes and take them to customer's plates across the globe.
Aamrai Premium Mangoes
Renowned for their sweetness, creamy texture , flavour and aroma these mangoes are an absolute treat for mango connoisseurs. Simply put this is the best fruit you will ever eat, period. Once you have tasted these, nothing else will do.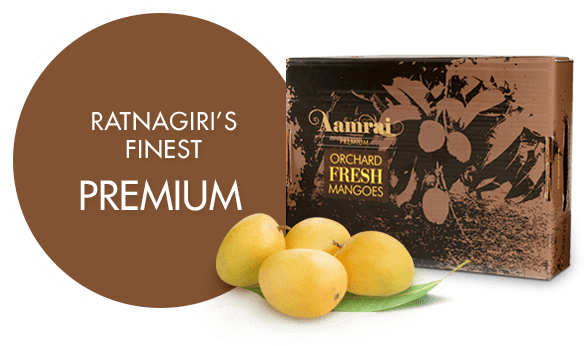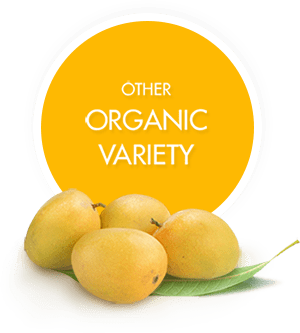 Aamrai Other Mangoes
Organic Payree
Another mouth watering mango from the Aamrai collection, this one is a little different. Looks like a plump alphonso with a pointed edge and develops black spots as it ripens. May not look very appetizing but wait till you cut it open and savour the sweet, tangy flavour and juicy texture. In fact, some of our customers even prefer the payree to the hapus. Payree is a favorite for making aamras across homes in India.
Organic Kesar
If alphonso is the king of fruits, the kesar is his queen. A bright saffron colour and a long slender shape are the outer features while a supremely sweet flavour is the unique feature of the kesar. A favourite for making milkshakes, desserts or just eating as a table fruit to satisfy your sweet tooth.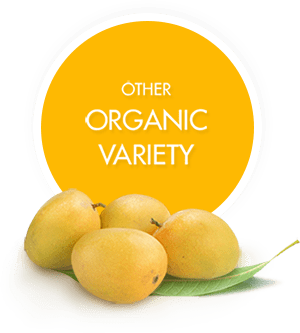 Why Aamrai
Orchard Fresh and 100% Organic
AAMRAI mangoes delivered to you straight from healthy organic orchards in full bloom. Untouched by chemicals or middlemen.
Mangoes that satiate you with the first bite
But make you want more and more. Bursting with goodness from the Land of the Alphonso. Premium, export quality carefully handpicked by our mangolatiers.
Mangoes you would not mind stealing
Again and again, like you did as a kid.
Mangoes you wait for all year.
Juicy, fresh, aromatic and naturally ripened; you wouldn't share a bite.