Buy Organic Mangoes Online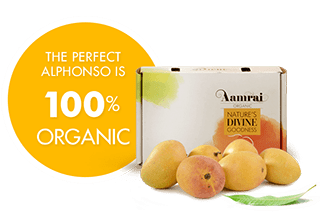 Presenting Aamrai's exclusive range of best quality, 100% organic hapus tenderly handpicked from the fields of Devgad and Ratnagiri.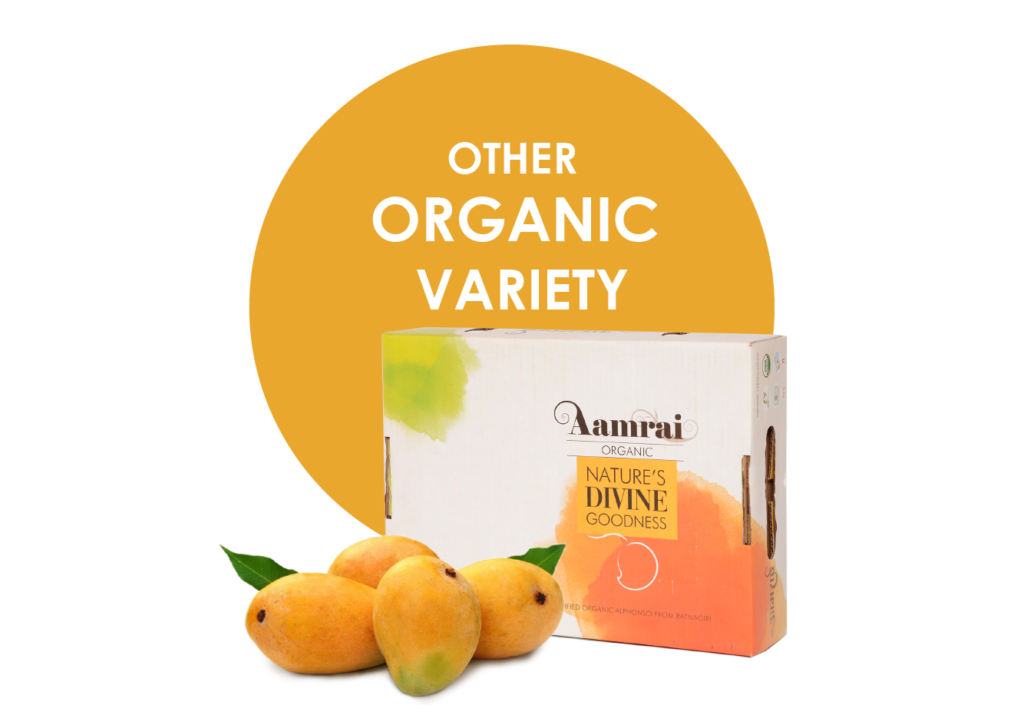 Grown in the foothills of western ghats, their bright orange pulp and exquisite taste make Aamrai's Kesar a fan favourite.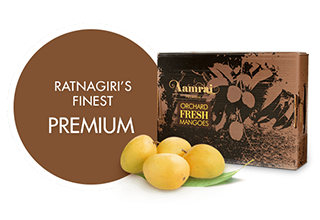 Relish the best of Ratnagiri's authentic Alphonso, Aamrai is delivering premium organic hapus of the highest quality to your homes.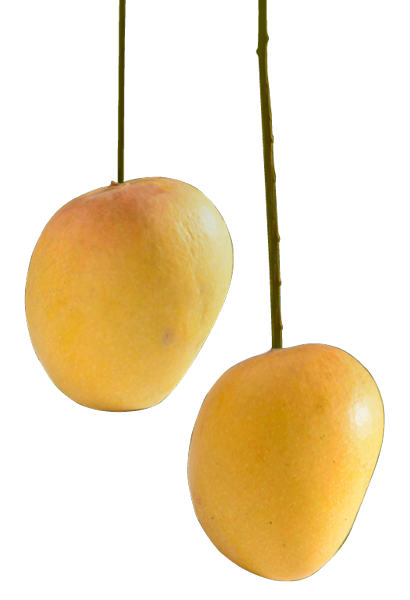 Welcome to the World of Aamrai
Enjoy the reminiscences of your childhood days by eating fresh, juicy, and delightful mangoes straight from the trees. Grown from unrivaled orchards from Ratnagiri and Devgad districts of Maharashtra in Western India at a distance of 5 to 10 km from the coastline. The terrain is mountainous and the ground is an amalgamation of soil and rock, which makes it perfect to cultivate the best produce. The rich fertile soil, high mineral content, salty humid air, and high temperatures result in the unique Aamrai Hapus which is truly a gift from mother nature. The deliciously, lavish saffron King grown in Aamrai orchards are famous all over the globe for their magnificent aroma, extraordinary sweetness, and flawless texture.
Keep your gulel & sticks aside because this time, we are here to handpick the best quality organic and premium mangoes to touch your hearts and indulge your senses. Buy mangoes online only from Aamrai for uncompared quality and pure deliciousness!
Your Sweet Dreams Fulfilled
A unique blend of traditional farming practices and modern technology is our first step to bring you the best mangoes you'll ever eat. The secret behind Aamrai's elite harvest year after year is our dedication to provide you nothing but the finest the season has to offer.
Certified by International standards, our mangoes have a stamp of approval from across the globe.
Mouth-watering taste, less fiber, soft aromatic golden saffron-hued texture, and fabulous packaging; sounds like the perfect combination, doesn't it?
Aamrai offers a wide range of organic mango gift boxes for your clients, customers, partners, and loved ones to delight their taste buds with Ratnagiri's finest Alphonso mangoes.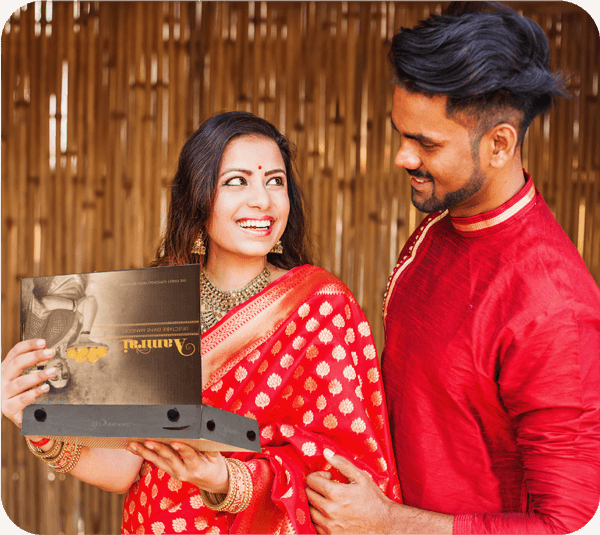 WHAT
Finding The Perfect Mango
Colour: Reddish orange gradient
Shape: Perfect round
Aroma: Strong sweet aroma
Texture: Soft & creamy pulp
WHY
The King of Fruits
The Alphonso Mango
Rich in Vitamin C | Possesses Anti-Cancer Properties |
Good for Digestion | Contains Anti-Aging Properties
HOW
Experience The Best Of Aamrai's Organic Hapus This Summer!
Now delivering to: Mumbai, Delhi, Bangalore, Gurgaon, Chandigarh, Faridabad, Pune, Hyderabad, Chennai, Ahmedabad, Vadodara, Surat, Rajkot, Jaipur, Jodhpur, Nagpur, Aurangabad, Indore, Bhopal, Lucknow, Noida, Ranchi, Kolkata, Guwahati
I have been an early consumer of AAMRAI mangoes. We saw them at Farmer's Market for the first time many years ago and have been hooked ever since. Year after year the quality of mangoes is exceptional as is the genuineness and passion of the team.
We had used AAMRAI gifting for sending mango gift boxes to our esteemed clients in Dubai and India last season and we were very satisfied with the experience. We have been getting rave reviews from our clients since then. We were very impressed with the service and order fulfilment process and would recommend it to anyone looking for a unique gifting option.
I was very keen to introduce organic fruits to my baby daughter at an early age and with AAMRAI I am able to give her authentic organic mango puree. Not only does she love taste, I can rest easy that no chemicals have been used for ripening the mangoes.
Then I found the name Aamrai mango and rest is history. I have been placing orders for mangoes past couple of years. Super duper.. Great mangoes! For a mango loving family like ours,it has been a wonderful experience to order and buy different varieties with excellent quality mangoes every time in a season.Keep up the great work!
The mangoes were simply out of this world. Was looking for safe, naturally ripened mangoes were my family and we get this at Aamrai. Excellent trustworthy service and people we can trust. Quick delivery as well......would recommend to all.
Our Organic Alphonso Mangoes Are Certified!
Aamrai's organic mangoes are internationally acclaimed and certified by NPOP (EU), NOP (USDA) and JAS (Japan). Our orchards have been certified since 2005. Get only the best that Ratnagiri has to offer only at Aamrai!