From the burning red soil of the Konkan,
The black laterite rock of the Western Ghats,
Fired by the hot, relentless Ratnagiri sun,
Cooled by the humid, salty breeze of the Arabian Sea,
AAMRAI brings the finest alphonso mango from Ratnagiri.
Buy Certified Organic Mangoes
Aamrai's Organic Alphonso Mangoes
Orchard Fresh and 100% Organic Aamrai mangoes delivered to you straight from healthy organic orchards in full bloom. Untouched by chemicals or middlemen. Mangoes that satisfy you with the first bite but keep you wanting for more. Bursting with goodness from the Land of the Alphonso. Premium, export quality handpicked by our mangolatiers.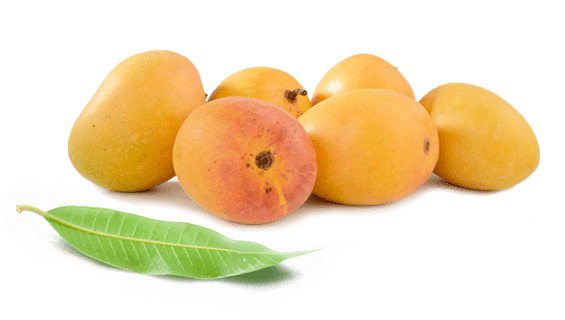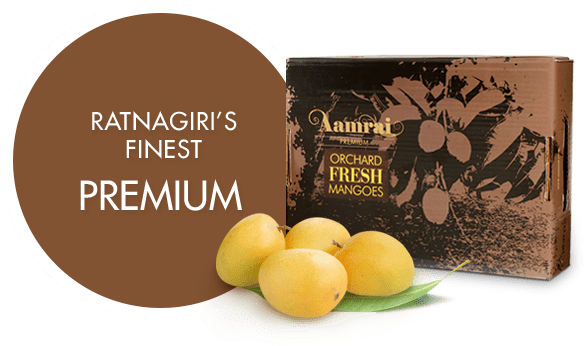 Renowned for their sweetness, creamy texture, flavour and aroma these mangoes are an absolute treat for mango connoisseurs. Simply put this is the best fruit you will ever eat, period. Once you have tasted these, nothing else will do.
Another mouth watering mango from the Aamrai collection, this one is a little different. Looks like a plump alphonso with a pointed edge and develops black spots as it ripens. May not look very appetizing but wait till you cut it open and savour the sweet, tangy flavour and juicy texture. In fact, some of our customers even prefer the Payri to the hapus. Payri is a favourite for making aamras across homes in India.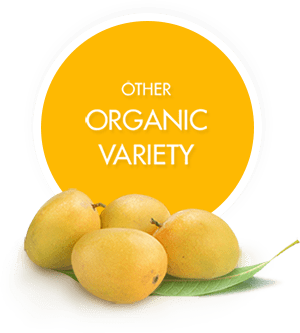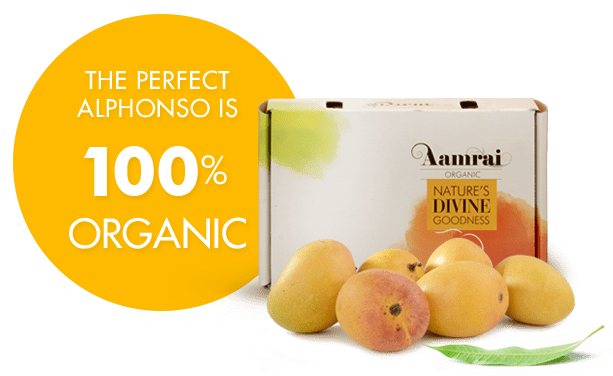 If alphonso is the king of fruits, the kesar is his queen. A bright saffron colour and a long slender shape are the outer features while a supremely sweet flavour is the unique feature of the kesar. A favourite for making milkshakes, desserts or just eating as a table fruit to satisfy your sweet tooth.
One with nature. One with Aamrai.
The world of Aamrai, the brainchild of our founder Ameya Vartak, the soul of Aamrai. The visionary behind Aamrai's farming methodology to bring fresh, authentic and organic Alphonso mangoes to sweeten your summer.
Alphonso Mango trees covered in a sea of blazing yellow,
Cold moist morning, laden heavy with the scent of flowering,
The Ratnagiri sun glistening with a golden glow,
All awaiting eagerly for the arrival of the King.

Our Organic Alphonso Mangoes Are Certified!
Aamrai's organic mangoes are internationally acclaimed and certified by NPOP (EU), NOP (USDA) and JAS (Japan). Our orchards have been certified since 2005. Get only the best that Ratnagiri has to offer only at Aamrai!