Organic Foods & Cafe Outlets
Spinneys Stores
Waitrose Stores
For Bulk Orders or Queries
From the red soils of the Konkan and black rock of the Western Ghats; fired by the hot Ratnagiri sun and cooled by the salty breeze from the Arabian Sea, AAMRAI brings to you the Finest Alphonso Mango in the world.
Aamrai is a mango orchard from Ratnagiri a nd Devgad districts of Maharashtra in Western India at a distance of 5 to 10 kms from the coastline. The terrain is mountainous and the ground is a mixture of soil and rock. The combination of rich fertile soil, high mineral content, salty humid air and high temperatures result in the unique "AAMRAI Hapus" which is truly a gift fit for the gods. The delicious, sumptuous aam or mangoes grown in Aamrai are famous all over the globe for their sweetness, texture and flavour.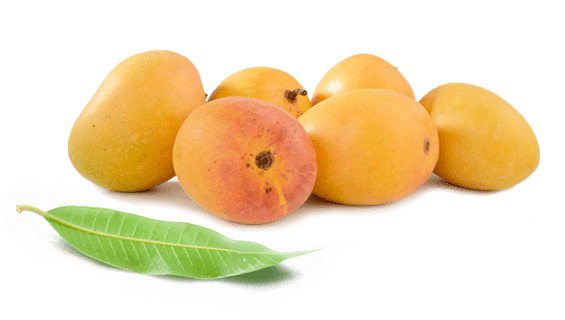 Our Organic Alphonso Mangoes Are Certified!
Aamrai's organic mangoes are internationally acclaimed and certified by NPOP (EU), NOP (USDA) and JAS (Japan). Our orchards have been certified since 2005. Get only the best that Ratnagiri has to offer only at Aamrai!